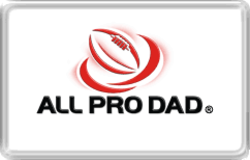 All-Pro Dad's Breakfast
We are excited to continue our tradition of  All Pro Dad breakfasts during our 2023 - 2024 school year. During these morning gatherings, dads and students come together to eat, pray, and learn some fun ideas, skills, and something about each other.  
Be the Nice Kid
October 2018, Bryan Skavnek visited Holy Name of Jesus School.  Bryan is known for his Be the Nice Kid campaign.  Bryan spent the morning speaking to the entire school body and staff.  Then, he visited each grade level to engage the students in activities and discussion about being the nice kids.  
Honoring Veteran's Day
For Veteran's Day 2023, students wrote letters that were delivered to our Veterans at a weekly student mass.  
During our weekly at Mass in 2019, we honored our Veterans at a Mass with Bishop Cozzens.
Catholic Math League
Each year over 50 of our students in grades three through six participate in our Catholic Math League. Holy Name has students who place high both in the school's division and nationally.  Catholic Math League is an individual and team competition, in which the school has competed since 2013.
Historically, HNOJ School individuals and teams place in the top 10 both Nationally and in their Division!
A special thank you to Lenise Best and Nancy Anderson for their guidance and support of these wonderful mathematicians!
Catholic Schools' Week
Thank you to everyone who participated in our Poster Contest! We have some very talented students at HNOJ!
Congratulations to our winners!!!
Grandparents Day
In May we celebrate our grandparents and other special persons in our lives.  
Traveling Crucifix
The Traveling Crucifix travels from classroom to classroom and is sponsored by Serra Club.  
Turtle Trot
Every September we celebrate our parish school community at the Fall Festival.  The 5K proceeds go to support scholarships at Holy Name of Jesus School. While we had to cancel the 2020 event, we are looking forward to 2021!  
Weekly Mass, Holy Days, Our Faith
4 His Glory
4HG - FOR HIS GLORY
Holy Name of Jesus is proud to be an active participating school in the 4HG program.  4HG was started by former Viking, Matt Birk. We are proud to have hosted a 4HG basketball clinic and to have Matt Birk as a guest at our school.  4HG is a movement to create a healthy sports culture in our Catholic schools. We believe athletics, when done right, serves as an invaluable tool for developing well-rounded children.